Return to Headlines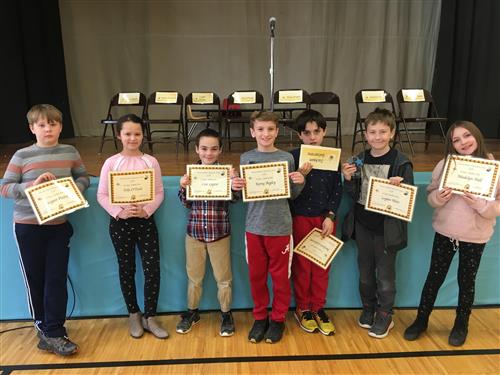 Spelling Bee winner Logan Blais and runner up Madelyn Hall!!!! Congratulations!!!!!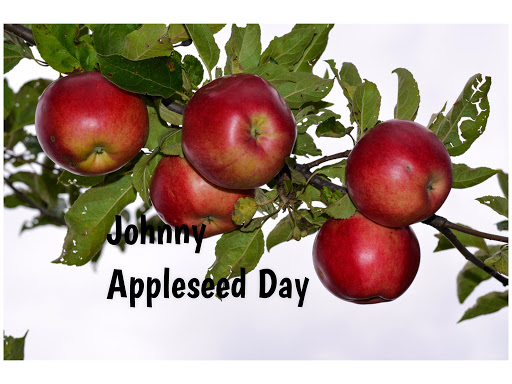 Every year, students from all walks of life have the opportunity to participate in the Scripps National Spelling Bee, one of the nation's oldest and most iconic competitions. They progress from classroom to cafeteria, from auditorium to civic center, delighting friends, family, sponsors and fans, just as millions of other students have done before them.
Timeline
1925: The Louisville Courier-Journal organizes the first national spelling bee.
1930: NBC broadcasts the final hour of competition on the radio.
1940: The Bee moves from Smithsonian's National Museum to the National Press Club.
1941: Scripps-Howard Newspapers takes over ownership of the program.
1943: The Bee takes a three-year hiatus during World War II.
1946: The Bee is first broadcast on television on NBC.
1948: Benson S. Alleman, director of forensics at Bellarmine College, becomes official pronouncer.
1950: After hours of head-to-head spelling, Colquitt Dean and Diana Reynard are declared the first co-champions.
1952: The 25th national spelling bee takes place in the U.S. Department of Commerce auditorium.
1961: Richard Baker, professor of philosophy at the University of Dayton, becomes official pronouncer.
1974: A taped version of the finals appears on PBS.
1975: Hugh Tosteson of Puerto Rico becomes first spelling bee champion from outside the 50 states.
1980: The Bee moves from the Mayflower Hotel to the Capital Hilton.
1981: Alex Cameron, professor of English at the University of Dayton, becomes official pronouncer.
1987: A record 185 participants forces Bee officials to eliminate the practice round of spelling.
1991: CNN provides live coverage of the finals.
1994: The Bee begins broadcast partnership with ESPN.
1996: The Bee moves from the Capital Hilton to the Grand Hyatt Washington.
1998: Jody-Anne Maxwell of Jamaica becomes first international speller to win the Bee.
1999: Spellbound documentary films the national spelling bee.
2002: The Bee implements a written test for the first time.
2003: Jacques Bailly, associate professor of classics at the University of Vermont, becomes official pronouncer.
2006: The championship finals air live in primetime on ABC.
2011: The Bee moves from the Grand Hyatt Washington to the Gaylord National Resort and Convention Center.
2013: The Bee adds vocabulary to the written test.
2017: 5-year-old Edith Fuller becomes the youngest to ever qualify for the national finals.