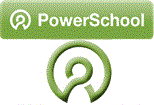 Have you heard of Powerschool? If your kids attend Wilton-Lyndeborough Cooperative Middle/High School you may have heard of this online tool to help parents and teachers communicate a student's progress through a website or by the app.
WHAT YOU CAN VIEW ON POWERSCHOOL The portal allows parents to review a number of different items such as grades, attendance, teacher comments, class registrations and a calendar section. There are also sections available that allow for definitions of standards and a notification tool. In the grades section, parents can have a quick glance of their student's grades and attendance for the current school year. There is also a more detailed attendance report with the date and reason why students were late or absent. There is a teacher comments section for each class/subject so parents can receive a bit more detailed feedback on their student's progress. It is up to the teacher to fill out these sections and provide the appropriate feedback. Lastly, Powerschool has an option for you to sign up for automatic email notification. What that means is that any time any new information is added/changed, you will receive a notification to review your account. In most instances, you should know what to expect on your child's report card before the hard copy comes home in the backpack. Beginning this year WLC will be utilizing PowerSchool teacher comments and grades in lieu of the once quarterly progress reports that were mailed home – teachers will be posting progress comments every 10 school days, this will ensure you have more feedback on your student's progress.
HOW CAN YOU SIGN UP FOR POWERSCHOOL? You can access Powerschool Parent Portal page from WLC website www.wlcwarriors.net. On the main navigation bar at the top of the page, click on the PowerSchool Icon.
FIRST TIME USERS TO POWERSCHOOL If this is your first time accessing Powerschool, you will need to create an account. You will need to choose your own user name and password. After creating an account, you will then associate your student(s) to your account. You will be able to add all your children to your account and keep track of all their information in one place. To do this, you will need each student's Access ID/student number, which was mailed to you in August 7th mailing or please contact the main office to obtain this information.
POWERSCHOOL APP There is a more robust way to experience Powerschool by downloading the Pearson Powerschool APP available on iTunes or Google Play stores. It is better than the web portal because there are no delays logging in. Sometimes the Powerschool website is not accessible due to maintenance updates. The website does not specify what the reason for the delay is and why the site is not available and then you have to keep checking back. With the APP, this is not a problem. And the information is conveniently accessible anytime, anywhere on your smartphone or iPad/tablet.
WHY WE NEED POWERSCHOOL Many parents and families are busy with work, life, school and extra-curricular activities. Sometimes things get lost in translation when younger students cannot come home and articulate they need help or may not even know they are struggling. Powerschool can provide parents another avenue to help stay in the loop with regards to how their kids are learning or not. In some instances, you can see a child struggling with a quiz or test grade and be able to interact with their teacher(s) immediately and get the help they may need before it's too late. More ways to communicate and help your child are always a good thing.
If you do not have regular access to internet and wish to be communicated with in an alternate manner or have questions concerning PowerSchool contact Susan Ballou, Assistant Principal, s.ballou@sau63.org or 603-654-6123.