Welcome to Wilton-Lyndeborough Cooperative School District-SAU #63
Proudly serving the communities of Wilton and Lyndeborough.
Wilton-Lyndeborough Cooperative School District provides a safe and educational environment that promotes student exploration, critical thinking, and responsible citizenship.
Emergency Finance Committee Mtg. Monday, April 6, 6pm at WLC-Media Room
Videoconferencing:
meet.google.com/yhb-oaot-dcu

Audio: +1 540-835-0386 (PIN 695543697)
DISTANCE LEARNING FOR STUDENTS STARTING MONDAY MARCH 16 to May 4.

Distance Learning and Food Service Information-see tab above
District meeting/election information- see tab above, plus additional Budget Information under "School Board/Budget Information".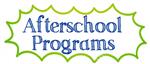 After School Program

Nashua Adult Learning Center-School Age Adventures
3pm-6pm M-F (School Days)

Location: Florence Rideout Elementary School
Need additional information? Visit the website at www.adultlearningcenter.org or call 882-9080 x 2212
Nashua Adult Learning Center-School Age Adventures Brochure-Click here