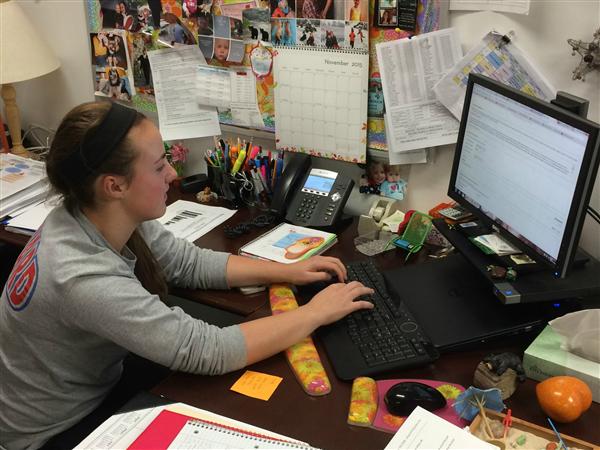 FAFSA

FAFSA stands for Free Application for Federal Student Aid. This form is used to determine the amount of money a family is expected to contribute to the price of attending a postsecondary institution. The results of the FAFSA are used in determining student grants, work study, and loan amounts.

Each January parents of students sttending college must fill out the FAFSA form, for the following school year. Listed below are three different options to filling out the FAFSA.

1. Parents can access FAFSA and fill out the information online.

2. June 2016: Here is new information from NHHEAF about changes to FAFSA for next year.

· Beginning with the 2017‑2018 financial aid application cycle, the FAFSA will be available on October 1st of the year prior to the upcoming award year. Thus, 2017‑2018 FAFSA filing will begin on October 1, 2016.

· Beginning with the 2017‑2018, FAFSA income information from one tax year earlier ‑ the so‑called "prior‑prior year" will be collected. This means that the 2017‑2018 FAFSA will collect tax year 2015 income information and not 2016 information.

The NHHEAF Network Organizations

The NHHEAF Network Organizations are comprised of three active 501(c)(3) nonprofit agencies — New Hampshire Higher Education Assistance Foundation (NHHEAF),Granite State Management & Resources (GSM&R) and New Hampshire Higher Education Loan Corporation (NHHELCO). Located in Concord, New Hampshire, the funds generated by the Organizations' loan operation make its charitable mission possible as earnings are reinvested in programs and services that benefit citizens of our State.

Granite State Management & Resources' Mission:
Attract and develop talented and dedicated professionals in order to provide superior personalized service to individuals and education industry partners. We recognize that the quality of ongoing services is dependent upon our maintaining a sound financial base and secure infrastructure. Towards that end, we are committed to the ongoing evaluation of current services and the development of new programs which better serve our various constituencies and contribute to the strength of our organization and fulfill our nonprofit purpose.